Dear LIBER 2017 Delegates, Speakers and Organisers: Thank You!
This letter of thanks comes from LIBER President, Kristiina Hormia-Poutanen.
On behalf of LIBER's Executive Board, I would like to thank everyone who attended and contributed to our 2017 Annual Conference.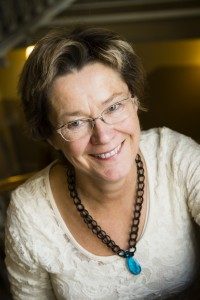 Over 300 of you cleared your schedules and travelled considerable distances to join us in Patras, Greece. It was a pleasure to welcome you there. Your presence, excellent work and positive mood was truly appreciated.
LIBER is particularly grateful for the time and effort many of you invested to prepare workshops, presentations and posters. Your diverse, dynamic and informative contributions are at the heart of what makes the LIBER conference an essential and valuable event for our research library community.
The local organising team in Patras are especially thanked for their hospitality and helpfulness, not to mention the incredible amount of time which they invested to ensure the event ran smoothly. I must also compliment the 29 members of the Conference Programme Committee, who evaluated dozens of paper and poster proposals in order to put together a stimulating programme.
The result of all of your dedication and hard work is obvious from the post-conference survey. Delegates awarded the 2017 conference a 94% approval rating – a fantastic result.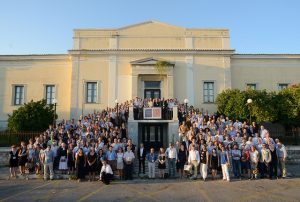 Thank you once again for your enthusiastic participation, and the time you took to share your thoughts and experiences. I hope that you continue to be engaged with LIBER in future, and that you are able to join us at next year's Annual Conference in Lille, France (4-6 July 2018).
Sincerely,
Kristiina Hormia-Poutanen
LIBER President