Knowledge Rights 21 Project
Knowledge Rights 21 Network Meeting – Report
Knowledge Rights 21 (KR21), the Arcadia-funded programme in which LIBER participates alongside IFLA and SPARC Europe, held its first network meeting in Brussels in May. Members of the KR21 network from Europe and the United States participated in this three-day event, which aimed to increase awareness among culturally diverse network and policymaking stakeholders about the challenges and opportunities for legislative and non-legislative practices across Europe. The overall aim was to strengthen the right to knowledge.
The first day of the event was dedicated to defining the existing work and refining the policy targets of the project through interactive sessions. The entire network presented itself and shared its aspirations for the programme, including presentations on commissioned studies such as Secondary Publishing Rights, Rights Retention, Open Norms, and Controlled Digital Lending. Further discussions were held, and the diverse group worked intensively to align their understanding of the programme's objectives. The first day concluded with a reception at the Natural History Museum, where members of the KR21 network had the opportunity to meet European Commission officials and representatives from umbrella bodies that share concerns about the openness of scientific information.
The second day focused on sustainability, a key goal of the project. The KR21 team worked in breakout groups to draw attention to the challenges posed by networking at the national level and discussed strategies to overcome them. Potential stakeholders were identified, and the team explored ways to effectively communicate the aims of the KR21 programme to them. Using a stakeholder-oriented approach involved presenting communication tools and working on effective message delivery skills.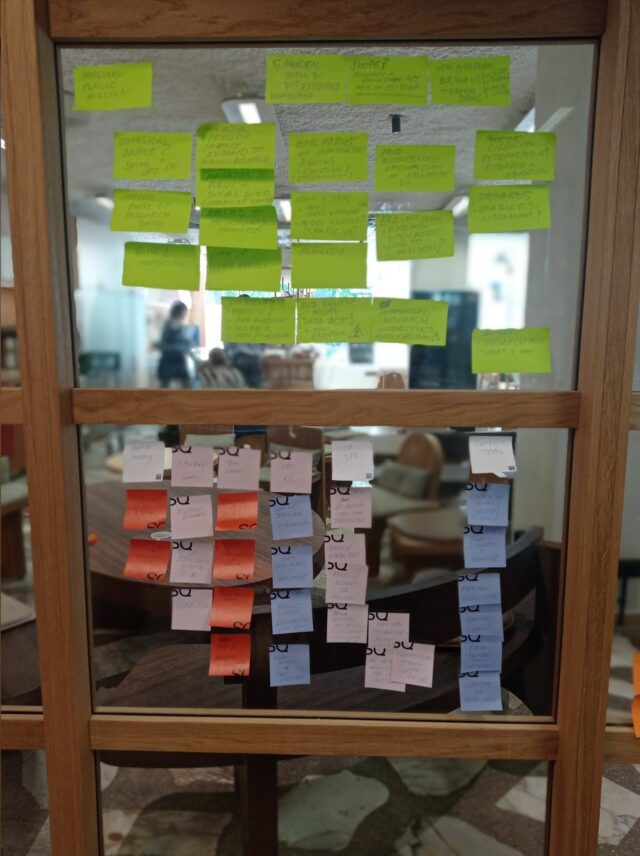 On the third and final day, the network visited the European Parliament to meet with Members of Parliament and their associates, presenting the opportunities and benefits of a new legislative framework that prioritises openness for knowledge, science, and innovation. The Members of Parliament showed particular interest in opening access to scientific information for various reasons, including advancements in Artificial Intelligence.
Knowledge Rights 21 will use this session to enhance coordination going forward, involving project members and an extended group of advocates for the project.
Follow KR21 on Twitter to stay up to date with the latest opportunities for engagement.
With thanks to Giannis Tsakonas for this report.