LIBER Appointed to EU Open Science Policy Platform
LIBER has been appointed to represent libraries on the European Commission's new Open Science Policy Platform.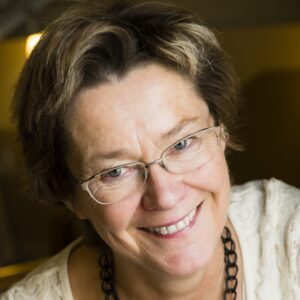 President Kristiina Hormia-Poutanen will speak for LIBER and its 400+ members on the high-level advisory group. She joins 24 other experts representing universities, research organisations, funders, publishers, policy platforms and citizen science groups across Europe.
"LIBER is the principal network for research libraries in Europe and is in a strong position to leverage its network of experts from all over Europe in support of the work of the Open Science Policy Platform. I am honoured to represent this outstanding network as a member of the Open Science Policy Platform, and I am looking forward to collaborating with other experts in the group," said Kristiina Hormia-Poutanen.
The mandate of the Open Science Policy Platform is to:
Advise the Commission on how to further develop and practically implement open science policy, in line with the priority of Commissioner Moedas to radically improve the quality and impact of European science.
Function as a dynamic, stakeholder-driven mechanism for bringing up and addressing issues of concern for the European science and research community and its representative organisations, following five broad lines for actions which are presented in the draft European Open Science Agenda.
Support policy formulation by helping to identify the issues to be addressed and providing recommendations on the policy actions required.
Support policy implementation, contributing to reviewing best practices, drawing policy guidelines and encouraging their active uptake by stakeholders.
Provide advice and recommendations on any cross-cutting issue affecting Open Science.
At the same time as the OSPP panel was announced, European Union member states also agreed on an ambitious new target of making all publicly-funded scientific papers freely available by 2020.
Open Science is strongly supported by LIBER because of the many benefits for libraries and their users. This year we launched an Open Access Working Group. We are signatories to the Berlin Declaration on Open Access to Knowledge in the Sciences and Humanities, led the development of The Hague Declaration and participate in many EU Projects focused on the development of Open Access policies and support services.