LIBER Welcomes Nienke van Schaverbeke As Partnerships & Event Manager
LIBER is pleased to welcome Nienke van Schaverbeke to the Office team in The Hague as Partnerships and Event Manager.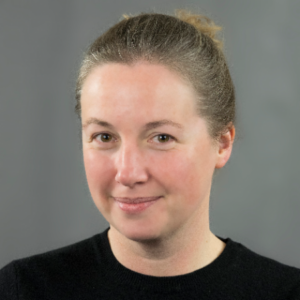 In this new role, Nienke is responsible for furthering collaborations with the wider network, for seeking effective partnerships within the European research environment, and for developing and organising successful and inspiring events for the LIBER library community.
With a background in academic publishing (Brill Academic Publishers, Cambridge University Press) and more recently the GLAM sector (The European Library, Europeana), Nienke truly believes in the power of the network and the value of pan-European collaboration.
Prior to joining LIBER, Nienke worked for Europeana where she headed up the Collections Team, responsible for engaging user communities with the digital collections in Europeana (the EU's platform for digital cultural heritage). She also ran EU-funded Generic Service projects (ie. The Rise of Literacy) and developed inspiring campaigns (Europe at Work, Women's Season) in partnership with museums, galleries, libraries and archives across Europe.
A main motivation for Nienke's switch from academic publishing to the GLAM sector was her keen interest in the changing role of libraries in society. Having worked within the Europeana eco-system for most of the last eight years, Nienke has seen digital transformation in action, how collaboration empowers and how sharing knowledge is key. Her passion to engage, involve and connect people and knowledge in the digital age to make the world a better place is her main driver.