Meet LIBER's new Community Engagement and Communications Officer
LIBER is pleased to welcome Martina Torma as its newest team member.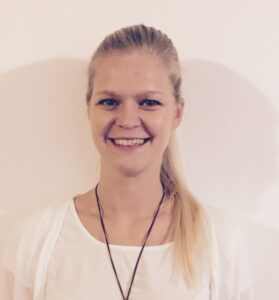 As a Community Engagement and Communications Officer, Martina will be responsible for stakeholder engagement activities related to European projects, such as the SSHOC project, and will support the communications and outreach activities of LIBER.
Martina has extensive experience in communications and before joining LIBER, she worked as Marketing and Communications Coordinator at AMEA in the Netherlands and as Communications Consultant for the Food and Agriculture Organization of the United Nations in Kenya.
She believes that making scientific research accessible for everyone is crucial for an open and innovative society and therefore, she is very much looking forward to contributing to LIBER's community engagement and communications activities and supporting its efforts towards a better research environment and world-class research.
Martina has Hungarian-Polish roots and holds a Master's Degree in Marketing and Communications as well as a Master's Degree in Slavonic Languages and Cultures.