Meet LIBER's New Training Coordinator
LIBER is pleased to welcome Tanya Yankelevich to the Office Team.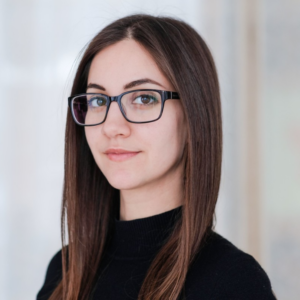 As a Training Coordinator, Tanya will be responsible for facilitating training activities within LIBER's projects and supporting the training needs of LIBER and its network.
With her extensive experience in education across a wide range of subjects, Tanya appreciates the value of tailoring each training session to its specific audience and puts extra effort in ensuring quality and fun as top priorities of every workshop. Her commitment to full and equal access to quality education for all, as well as her passion for collaboration and innovation drive her to try new approaches and inclusive education models that best fit training needs.
Prior to joining LIBER, Tanya worked as Political Consultant and Senior Research Officer at the Organisation for the Prohibition of Chemical Weapons (the Netherlands), Programme Coordinator at the United Nations (Belarus), Gender Concerns International and Global Human Rights Defense (the Netherlands), as well as Team Leader and Strategic Advisor for the Preparing Global Leaders Forum (Russia).
Tanya is Belarusian, and holds a BA in Business Administration, Management and Conflict Studies from LCC International University in Lithuania, as well as an MSc in International Relations and Diplomacy from Leiden University and the Netherlands Institute of International Relations Clingendael.