PASTEUR4OA publishes EU Member State's readiness for Open Access report
EU Project PASTEUR4OA published a report today called "Assessing Readiness for Open Access Policy Implementation across Europe".
The report, written by LIBER's Open Access Officer Pablo de Castro, presents a European-wide case study for assessing EU Member State's readiness for Open Access (OA) policy implementation – and specifically for the European Commission H2020 policy.
Aspects like the availability of OA infrastructure, the awareness of OA and the availability of harmonised working procedures and coordination mechanisms are analysed, providing the means to assess the situation of specific countries.
PASTEUR4OA
PASTEUR4OA (Open Access Policy Alignment Strategies for European Union Research) is an FP7 project funded by the European Commission, that aims to support the European Commission's Recommendation to Member States of July 2012 that they develop and implement policies to ensure Open Access to all outputs from publicly-funded research.
Please find the full report here.
For further information please contact: Pablo de Castro, pcastromartin@gmail.com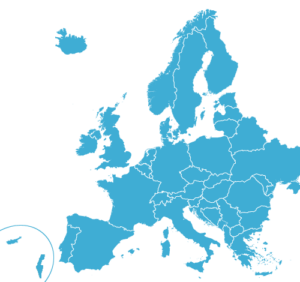 Picture map by: European Commission, DG Research and Innovation, ec.europa.eu