SSHOC Project
SSHOC Project Closure – Realising the Social Sciences and Humanities Part of the European Open Science Cloud
Over a three-year period, from January 2019 to April 2022, LIBER has participated in SSHOC (Social Sciences and Humanities Open Science Cloud) – a project funded by the EU framework programme Horizon 2020 that united 20 partner organisations and their 27 associates in developing the social sciences and humanities area of the European Open Science Cloud (EOSC). SSHOC transformed the Social Sciences & Humanities (SSH) data landscape with its disciplinary silos and separate facilities into an integrated, cloud-based network of interconnected data infrastructures. In April 2022, the project culminated in a final conference that was designed to showcase the results achieved, capitalise on the valuable synergies built and discover user stories from the community.
The SSHOC Final Conference
The SSHOC Final Conference brought together 290 participants, of which 90+ joined in person in Brussels, from research infrastructures and research libraries and archives to key players in EOSC, industry, and policymakers from the Social Sciences and Humanities and many more.
LIBER, as leaders of the work package on fostering communities, empowering users and building expertise, was heavily involved in the organisation and implementation of the conference. Furthermore, the event was a valuable opportunity to showcase to the LIBER network the value that the SSHOC project could have on the work of researchers and research libraries.
SSHOC and research libraries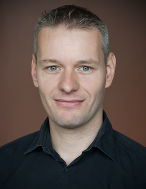 Joeri Both, LIBER Office member and Head of Research Support at the University Library, Vrije Universiteit (VU) in Amsterdam, attended the SSHOC Final Conference. He gave his thoughts on the value of SSHOC for the research library community:
What was your main takeaway from the SSHOC Final Conference?
"For me, it was the first conference after a long while because of COVID restrictions. So it took some getting used to really engage in conference mode again. But the main thing for me is what I often see at conferences, great discussion about the relevant topics and an extreme willingness to engage with peers and to explain in more detail a certain talk or listen to an alternate way of tackling certain problems. That was really good to notice. And for me personally coming from an exact science background, this further introduction to SSH domain questions was really good as well, for instance, to really understand the nuances in the translation in surveys can cause such an effect was a good understanding for me."
How will what you learned help the work you do at your research library?
"I found the SSHOC Marketplace an excellent way to bind together all the results of the project in a sustainable way for research projects at universities. This is also a place that research libraries at universities can point to when answering questions from researchers. A good example of that is the dataset on Multilingual Terminologies, which I found very interesting. It could jumpstart the project of a young PhD researcher that needs to set up a multilingual questionnaire for instance. I have already shared the results with our library staff who service the SSH domain at the Vrije Universiteit."
Which of the SSHOC tools or services will you find most useful in your daily work? How will you implement this tool or service at your library? 
"Another tool which I found really useful was the Training Toolkit. At my library, we are expanding our training to reach young researchers. We already provide a course on writing data management plans, but we are now planning to expand that with courses on privacy and Open Science. The Training Toolkit provided me with a great overview of what was available and which sources I can use to build upon or expand our training programmes. The Toolkit provides a wealth of metadata on course material that quickly guides you to the available resources."
The SSHOC project has worked to break down silos in the SSH data landscape. Why is this important for researchers and research libraries?
"Research is becoming more and more interdisciplinary. On the one hand, this is demanded from funders, but the questions that researchers tackle become more and more complex every day and they cannot be answered by looking at them from just one angle. The SSHOC project really helped to build trust between disciplines and provide tools and a place to connect the different researchers together. For me as a librarian, this method of providing tools and data infrastructure to all researchers at my university is a big plus. We cannot do that as individual institutions so bringing these tools together in a shared environment is an excellent development."
SSHOC and the LIBER network
Why was participating in SSHOC important for LIBER and the network of research libraries we represent? LIBER Executive Director, Astrid Verheusen, explains:
"For LIBER, as the Association of Research Libraries in Europe, participation in the SSHOC project was highly important. Libraries play a major role in the EOSC with their knowledge of metadata, as providers of services and as intermediaries towards researchers. The SSH has always been an important domain for research libraries. Through participation in SSHOC we have been able to involve research libraries in the development of the SSH part of the EOCS and in return to train them in the services and knowledge provided by SSHOC." 
What is the future of SSHOC?
To continue the work of breaking down silos in the SSH domain and to ensure the sustainability of the resources developed in SSHOC, the consortium has agreed to continue to collaborate under the SSHOC Memorandum of Understanding. The new SSH Open Cluster aims to build upon and expand the existing synergies created during SSHOC and support knowledge-sharing in all areas of common interest.
You can download a full report on the SSHOC Final Conference here or discover more about the project on the SSHOC website.