INOS Project
First INOS Open Knowledge activity: LIBER partnering with libraries
LIBER recently organised a three-day open knowledge activity (online) from the 26th to the 28th of October 2020.
The event took place within the context of the INOS project, a project we are extensively involved in. The aim of the event was to disseminate knowledge about what Citizen Science is and how to implement Citizen Science projects at universities and research libraries.
This event was co-organized by University Library 'Svetozar Marković' (University of Belgrade), and the University of Library Studies and Information Technology (Bulgaria). It brought together participants from these two libraries/universities, as well as from St. Cyril and Methodius National Library. Participants from the above institutions interacted in small groups, discussed ideas, and set about to challenge concepts relating to Citizen Science.
The following main questions were discussed:
What is Citizen Science?
Why is Citizen Science important for society as a whole and communities around the world?
What requirements are necessary to consider when involving citizen scientists in research projects?
Examples of how Citizen Science is integrated into educational programmes and the benefits such integration provides. 
Moreover, various speakers gave presentations on topics related to Citizen Science, for example, on copyright and datamining. 
Thomas Kaarsted, Deputy Library Director at the University Library of Southern Denmark, and member of LIBER's, Citizen Science Working Group, led discussions on the topic, how it is different from crowdsourcing, and how it might fit into academic curricula. He also covered tips for moving forward with the development and implementation of Citizen Science projects.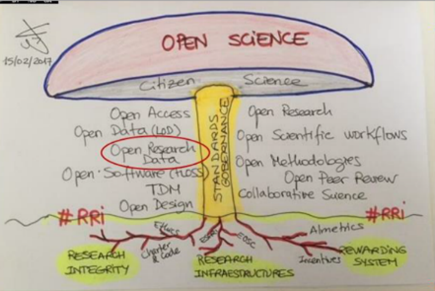 Benjamin White, researcher at the Centre for Intellectual Property Policy & Management at Bournemouth University, and Chair of the LIBER Working Group on Copyright and Legal Matters, gave a presentation on copyright and data protection in Citizen Science projects.
Prof. Georgi P. Dimitrov, Deputy Dean of the Faculty of Information Systems and Technologies at the University of Library Studies and Information Technologies, presented on the nine laws of Data Mining, the data mining process, and the benefits associated with it.
Participants worked in small groups to refine potential Citizen Science projects for their institutions and in doing so, were guided by LIBER team members, Tatsiana Yankelevich (Training Coordinator) and Vasso Kalaitzi (head of International Projects).
Read more about this online Citizen Science event which encouraged lively discussions, high-level debates, and participant interaction.