Innovative Metrics Working Group
Why Do Measures Fluctuate? Metrics Report – Guidelines for Talking to Management
LIBER's Innovative Metrics Working Group has published a new report for those based in libraries who are trying to address challenges of metrics in relation to research with senior management.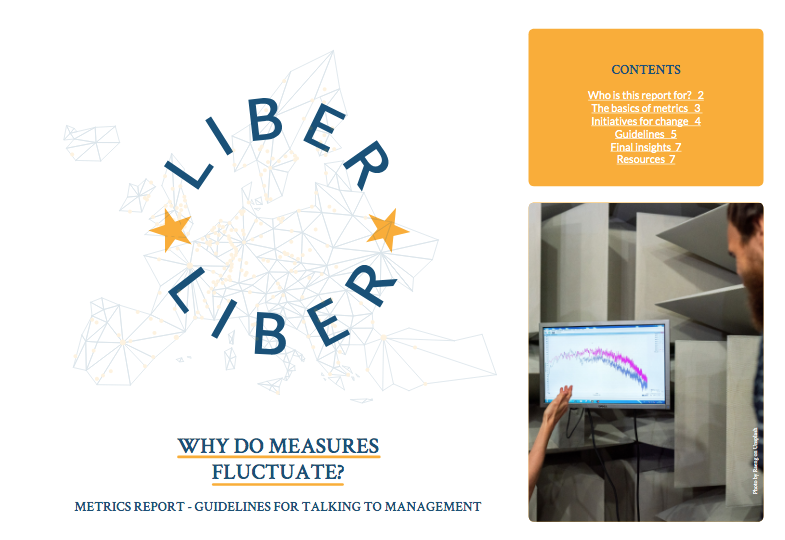 The report highlights common pitfalls when discussing metrics as well as new approaches — DORA, the Leiden Manifesto, the Metric Tide —being adopted by certain institutions. With this foundation in place, guidelines for engaging with and increasing understanding among management when discussing responsible research indicators are presented, along with additional resources.
Building on the experiences of the working group and institutions in addressing the question of responsible metrics with management, the recommendations in this report are intended to help librarians explain to management why measures fluctuate — a topic which workshop attendees at LIBER conferences highlighted as important to address.