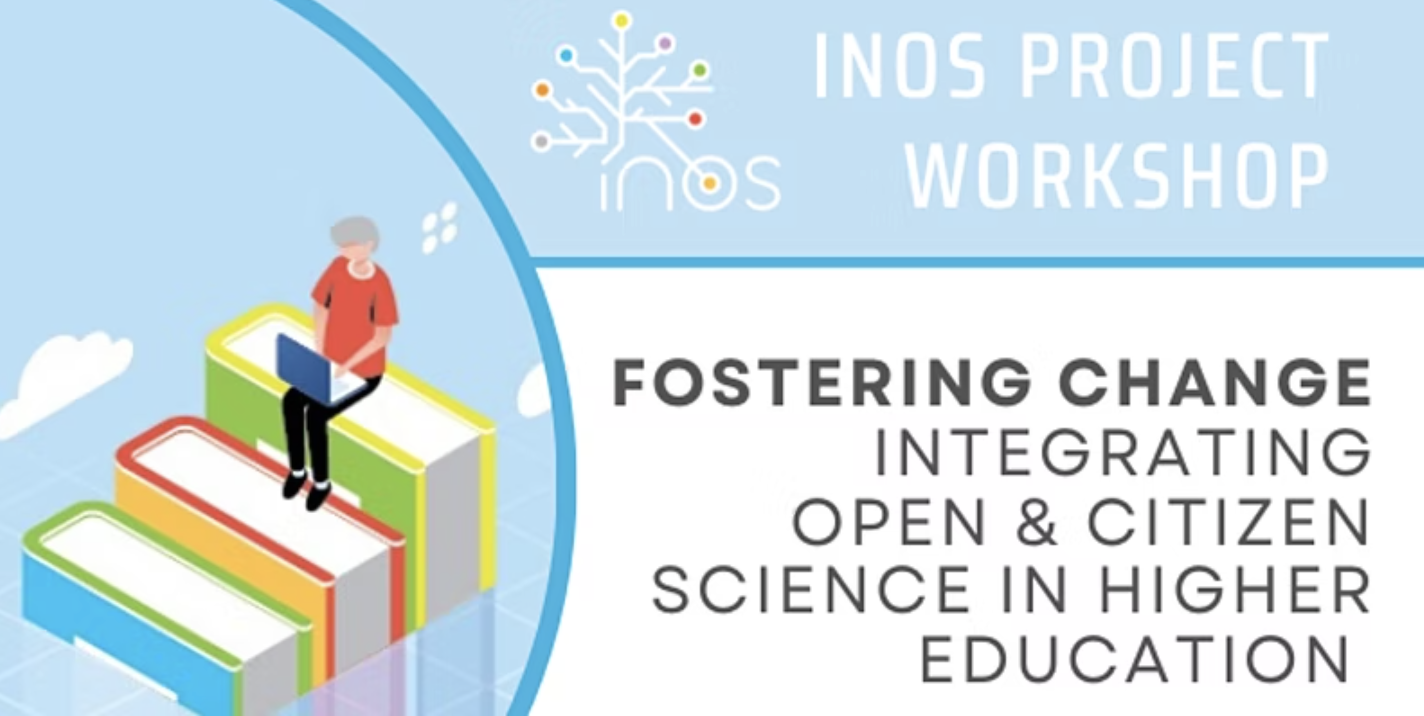 Fostering Change: Challenges And Opportunities For Integrating Open Science And Citizen Science In HEIS
Join the INOS Project in person on 31st August 2022 as we celebrate the work of the project and learn about the role of Open and Citizen Science in Higher Education.
About this event
Since August 2018, the Integrating Open and Citizen Science into Active Learning Approaches in Higher Education (INOS) project has developed a number of resources for Higher Education Institutes (HEIs) and libraries to foster change and make the integration of Open and Citizen Science easier.
This workshop aims to share these results with library and HEI management and staff, national policy-makers, and other European and international networks working on training and skill development related to OS and CS. But the event will also be an opportunity to celebrate the work of INOS and the importance of Open and Citizen Science with a non-expert audience, including students, local citizens and anyone interested in learning more about how the opening-up of the scientific process can benefit society.
After participation attendees will:
Understand better what forms OS and CS activities can take in HEIs.
Have the tools necessary for organizing OS and CS activities in HEI, including in libraries;
Be able to discuss current challenges associated with OS and CS integration into HEI curriculum and future opportunities for change.
Venue and regsitration
The event will take place in person at Leiden University Library. Online participation will also be possible for a number of sessions. Registration is required for both online and iniperson participation.