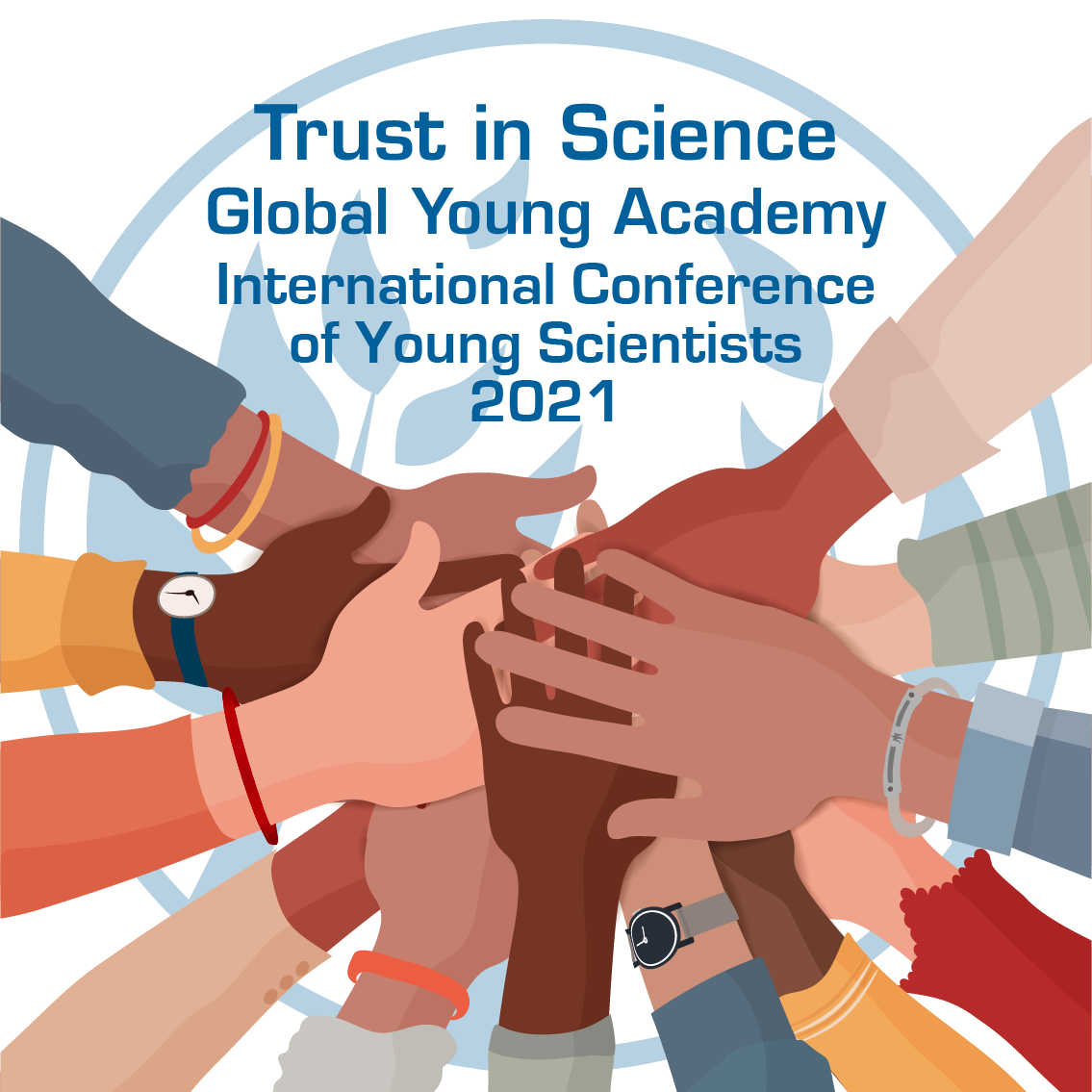 Global Young Academy: Annual International Conference of Young Scientists: 'Trust in Science'
Trust is an essential ingredient in the functioning of all successful societies. With disinformation and 'fake news' spreading in the media and online, it can be difficult to know who to trust. Conspiracy theories are rife, and public perception of scientific consensus is suffering as a result. Antivaccination movements and climate-denialism threaten to obstruct the contributions science makes to global development.
These issues raise an important question: how can science be communicated to the public in a way that will build trust in scientific consensus?
The GYA is an organisation that seeks to give a voice to young scientists across the world. They develop, connect and mobilise talent through activities which focus on science and policy, the research environment, and science education and outreach. Find out more on their website.
Their Annual Conference 2021 will focus on the thematic areas of:
climate science;
transforming food systems;
building trust with Open Science;
scientific policy advise;
improving public trust in science through communication.
Speakers
Find out more about the programme and the conference speakers here.
Who can attend?
The GYA International Conference of Young Scientists 2021 is free and open to all. Participation also allows access to GYA's Annual General Meeting from 1 – 4 June, where GYA working groups will present on their ongoing projects in online sessions open to the public.