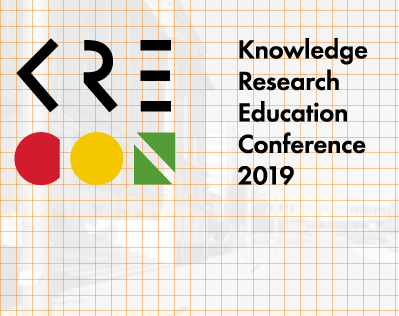 KRECon 2019
This year's Knowledge Research Education conference (KRECon 2019) is dedicated to one of the main topics of contemporary scholarly communication, the issue of open access to scientific information – Open Access (OA). Open Access is now a shared vision of the world's academic communities, research councils and funding bodies.
On 29 April 2019, the Czech Government approved the Action Plan for the Implementation of the National Strategy of the Czech Republic's Open Access to Scientific Information for 2017–2020. Czech scientists will be obliged to publish in Open Access mode in the near future.
The intention of the conference is to bring the issue of OA closer to Czech scientists, higher education management, early career researchers and senior staff of universities and research organizations. On Thursday, foreign top-level guests will describe the situation in other European countries and reflect on the advantages and drawbacks of different scenarios. On Friday, the conference aims at taking a closer look on the Open Access movement in Czech Republic and its implementation possibilities. What does it mean for Czech scientists, what are the benefits, disavantages and possible difficulties?
LIBER Executive Board Member Martin Svoboda is speaking at the conference, and part of the organising committee.