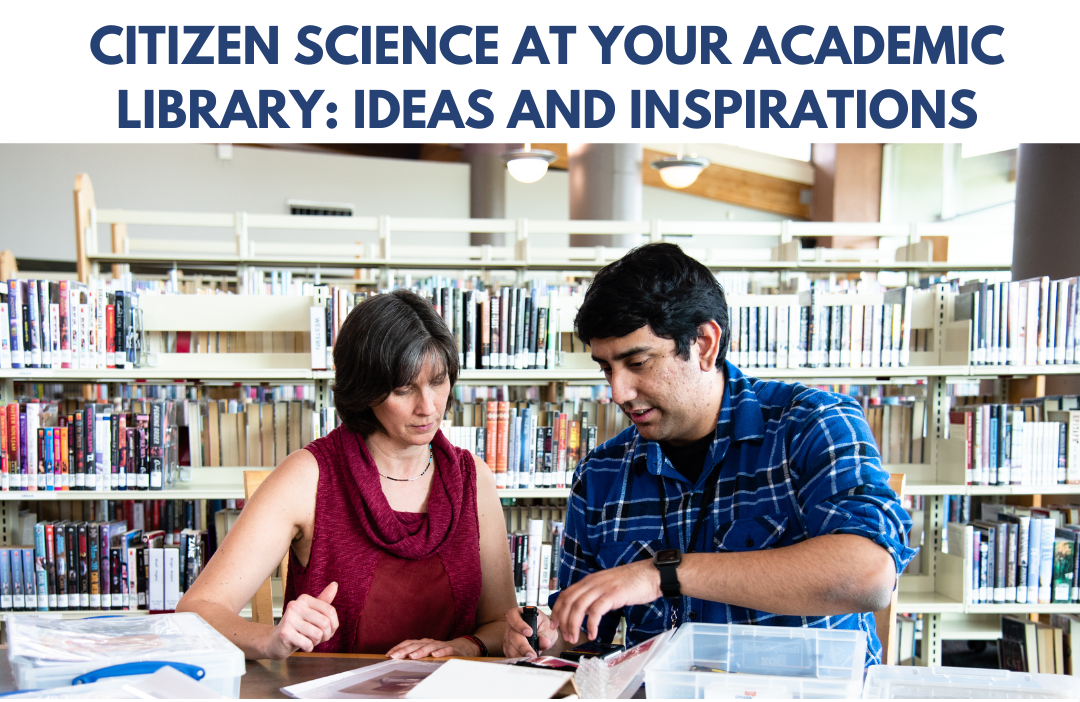 LIBER and SciStarter Webinar – Citizen Science at your Academic Library: Ideas and Inspirations
The LIBER Citizen Science Working Group and SciStarter are organising a three-part joint webinar series that will introduce attendees to Citizen Science, provide tips and best practices for getting started and sustaining activities on campus (and virtually), and showcase resources that can be integrated into Citizen Science efforts. The second webinar of the series will take place (online) on the 27th April, at 17.00PM (CEST). 
About
Academic libraries can bring Citizen Science to the campus and to local communities, either through developing new skills to support Citizen Science projects, promoting Citizen Science projects' publications, training researchers and students on Citizen Science issues or bridging the gaps between researchers, students, and community members. Citizen Science Month (April 2023) is the perfect opportunity to put the spotlight on Citizen Science activities developed by academic libraries.
In this second webinar of the series, lecturers from the USA and Europe will share their experiences and resources to help academic libraries to engage in the field of Citizen Science.
Programme
Speakers:
KT Vaughan, Washington and Lee University (USA)
Dominic Tate, University of Edinburgh (UK)
Raphaëlle Bats, University of Bordeaux (France)
Moderator: Tara Cox (National Girls Collaborative Project, Citizen and Community Science Library Network director)
After the lectures, the audience will be invited to share and showcase the ways they celebrated Citizen Science Month in their libraries.
Objectives
1) Identify ways libraries catalyse and support lifelong learning while helping professional scientists advance research, through Citizen Science.
2) Find key strategies for introducing and scaling Citizen Science in libraries.
3) Find resources for your library.
4) Learn from each other!
Registration
Participation is open and available to all. The webinar is aimed at those interested in Citizen Science and its application in academic libraries.