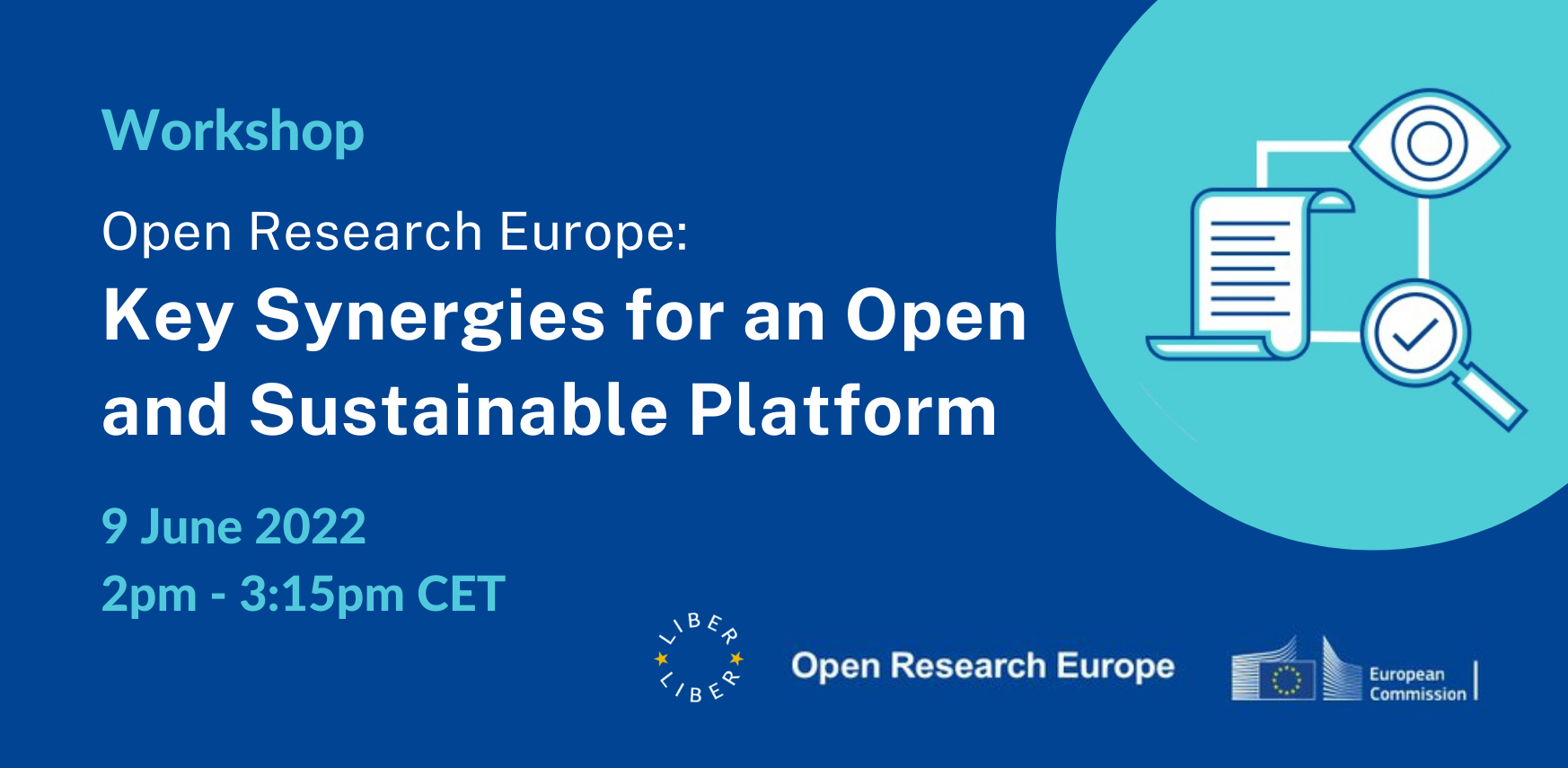 Open Research Europe: Key Synergies for an Open and Sustainable Platform
With one year of Open Research Europe (ORE) under the belt, it is time to review and address the main challenges brought forward by researchers who have already published with ORE and those who are still hesitant to do so.  The platform provides all H2020 and Horizon Europe beneficiaries and their collaborators with an easy, high-quality platform to publish Horizon 2020 and Horizon Europe funded research at no cost and in full compliance with the Commission's open access policies. Despite the indisputable benefits of ORE, a joint effort for advocacy is needed to ensure the success and longevity of the platform. 
What is ORE's vision?
The vision of ORE is to deliver a high quality, reliable, and efficient publishing venue for EU research and a sustainable venue where grantees can publish post-grant the results of their work while respecting their open access obligations. The European Commission's ambition is for ORE to lead by example in operationalising open science principles within scientific publishing while contributing to transparency, cost-effectiveness, and exploring sustainable open access publishing business models. 
What will be covered in this workshop?
During this workshop, speakers will discuss how key organisations like the European University Association (EUA) and the League of European Research Universities (LERU) are acting as trailblazers for Open Science and Open Access, and how ORE can be an important tool to utilise towards this cause. The most common questions and concerns that researchers have when it comes to publishing through ORE will be discussed, and the importance of ORE advocacy amongst research librarians will be addressed. The workshop will cumulate in a panel discussion designed to create synergies that will cement ORE as key tool that librarians can advocate for, and researchers can use to publish their work in an open and transparent manner.  
Speakers 
Kelly Woods, Senior Associate Publisher at F1000 
Vinciane Gaillard, Deputy Director for Research and Innovation (R&I), European University Association (EUA) 
Ignasi Labastida, Chair of the LERU Information and Open Access Policy Group, Head of the Research Unit at the University of Barcelona's Learning and Research Resources Centre (CRAI) 
Susanna Nykyri, Manager of Open Science Services at the Tampere University Library 
Who can attend? 
Registration is open to all interested parties, but the workshop is geared towards (research) librarians, library staff and researchers.
Book your place here.