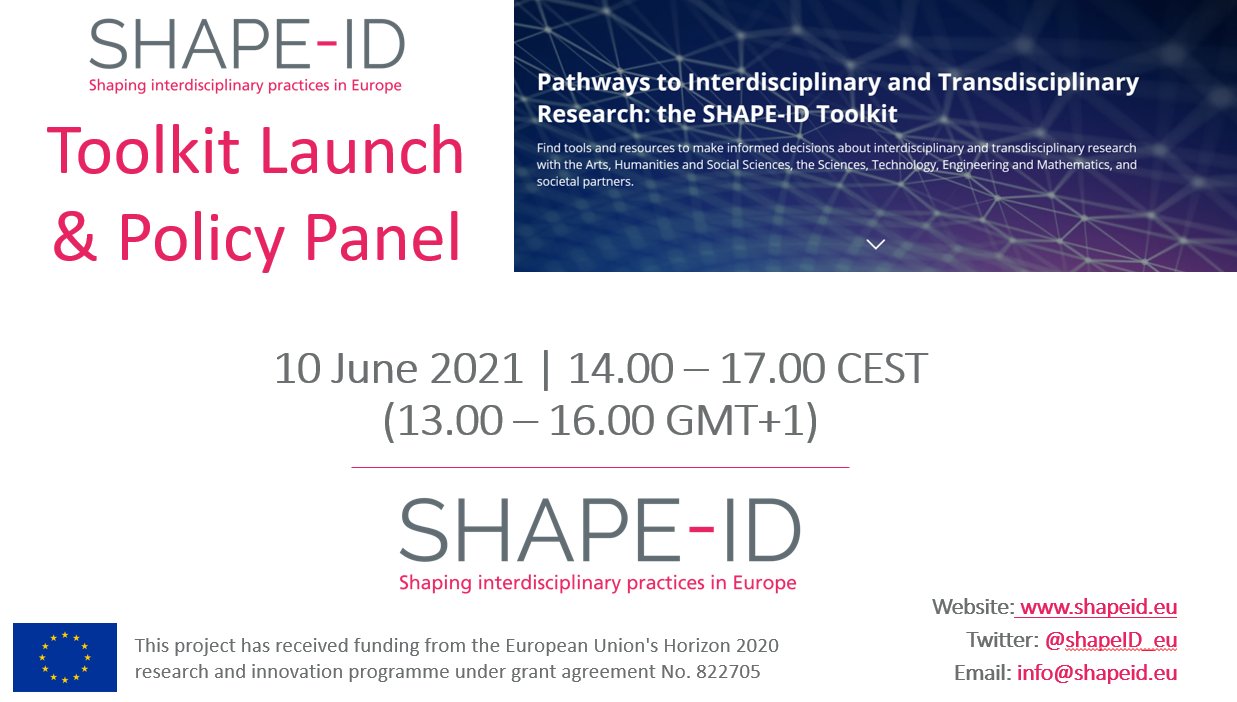 SHAPE-ID: Toolkit Launch
For the past 2.5 years, the SHAPE-ID project has been addressing the challenge of how to strengthen the integration of the Arts, Humanities and Social Sciences in inter- and transdisciplinary research with STEM disciplines and societal partners. Join them on 10 June for their final event and the launch of their project toolkit, which offers tools and resources to help researchers, research organisations, funders, policymakers, and societal partners make informed decisions about developing and supporting inter- and transdisciplinary research.
Schedule
SHAPE-ID Principal Investigator Professor Jane Ohlmeyer (Trinity College Dublin) will present the project's key recommendations and discuss their implementation with a policy panel, including invited speakers Professor Ludovic Thilly (Chair of the Coimbra Group), Dr Carthage Smith (Senior Policy Analyst at the OECD) and Dr Anna Antonova (Director of Environmental Humanities Development at the Rachel Carson Center for Environment and Society at LMU Munich). Professor Catherine Lyall (The University of Edinburgh) will then introduce the project toolkit, highlighting resources and guidance for different stakeholder groups. The event will conclude with a Q&A with the SHAPE-ID team. Find more details here.
About SHAPE-ID
SHAPE-ID is an EU-funded project addressing the challenge of improving interdisciplinary cooperation between the Arts, Humanities and Social Sciences (AHSS) and STEM (Sciences, Technology, Engineering and Mathematics) and other disciplines
Who can attend?
The event is open and free for all to attend.
Find out more and register here.