INOS Project
Citizen Science Hackathon for University Students – INOS Project
INOS (Integrating Open and Citizen Science into Active Learning Approaches in Higher Education), a project we participate in, was recently involved in a hackathon organised by Web2Learn.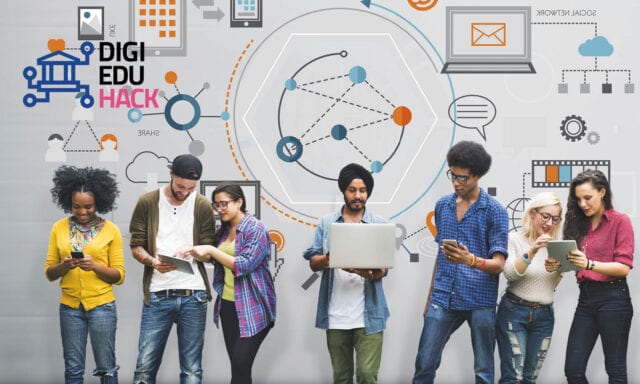 The hackathon titled, 'Put language learning to the service of a social purpose!' covered the various dimensions of citizen science and was aimed at university students. It formed part of DigiEduHack, a series of offline and online hackathons that happened all around the globe for a period of two days.
The DigiEduHack focused on co-creating the future of education in the digital age by engaging citizens locally and globally in tackling solutions to global challenges (climate change, anti-harassment, anti-corruption, etc.).
The scope of the specific hackathon that INOS contributed to was to bridge language education (namely language learning and teaching). This hackathon served to offer solutions in the field of language education by building on citizen science as a form of social participation.
Three different groups were targeted – university students learning foreign languages, those studying to become language teachers, and volunteers who learned about the hackathon through various promotional activities.
Read more about the hackathon as well as the outcomes thereof on the INOS website.
[Photo credit: Digieduhack, Facebook]