Citizen Science Working Group
Citizen Science in libraries: CeOS_SE Project and LIBER Citizen Science Working Group Workshops
The topic of Citizen Science was well represented at this year's LIBER Winter Event at the Vrije Universiteit, Amsterdam. Two sessions were devoted to the topic; one organised by the LIBER Citizen Science Working group, the other by the Erasmus+ funded project CeOS_SE (Citizen-enhanced Open Science in Southeastern Europe), which LIBER coordinates.
Hands-on Citizen Science
Member of the LIBER Citizen Science Working Group, Tiberius Ignat, lead an interactive and vibrant session on engaging citizens in citizen science projects, and the potential issues and pitfalls that accompany it.
Through group work and interactive tools, the workshop put participants in the shoes of citizen scientists. In doing so, Tiberius effectively highlighted the importance of treating citizens with consideration and care to encourage sustainable engagement. The workshop ended with a demo of an interactive animation tool that could be used to engage, recruit or present the results of a citizen science project. Watch the resulting video here.
To end the workshop and show Citizen Science in a European context, working group member Alisa Martek presented the CeOS_SE project's work and aims. CeOS_SE is working to create studies, guides and best practices to help mainstream citizen-enhanced Open Science in Southeastern Europe. Read more about the project here.
Take a look at this 'making of' video from the workshop.
CeOS_SE Workshop
CeOS_SE is an Erasmus+ funded project, coordinated by LIBER, that aims to mainstream citizen-enhanced Open Science (CeOS) in Southeastern Europe. Project partners from the National and University Library in Zagreb, University Library "Svetozar Markovic", Belgrade, University of Patras, and LIBER presented the project and the completed work so far.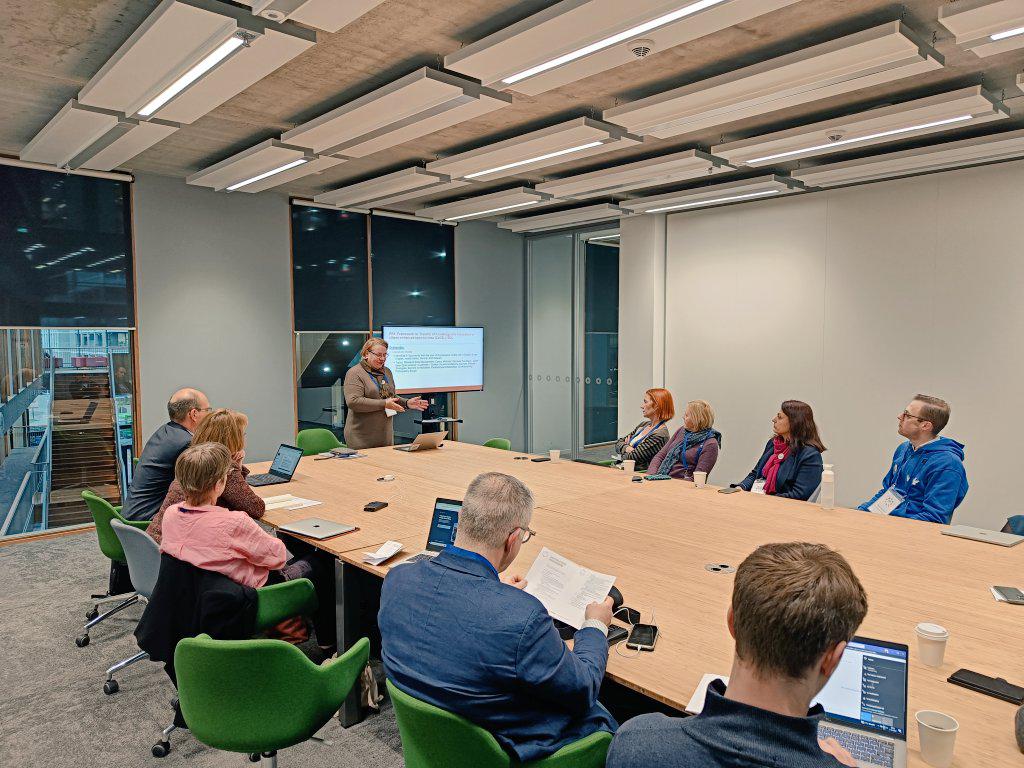 Alisa Martek presented the findings of the first two completed studies – 'Recommendations for academic and research libraries within Citizen-Enhanced Open Science' and a study on 'Upscaling collaboration between academic and public libraries for CeOS in SE Europe'. The methods, findings and lessons learned from these works were presented and debated by the engaged workshop participants. You can now access both studies through the CeOS_SE website. Or take a look at Alisa's slides on our Zenodo community.
The session moved on to discuss the potential challenges of upcoming work, including a roadmap of CeOS in the Balkans, and brainstormed how these challenges could be overcome. How can we encourage higher education staff from the Balkans, who have little knowledge of Citizen Science, to participate in scoping surveys? Tailored and appropriate communication, suggested Adam Sofronijević from University Library "Svetozar Marković", University of Belgrade, will be the key.
The workshop ended with an interactive activity which asked participants to create a citizen science activity, whilst thinking about common challenges that institutions face, and how libraries could use their unique skills to enable citizen-enhanced research. Learn more about CeOS_SE and why LIBER's participation is valuable to the research library community, here.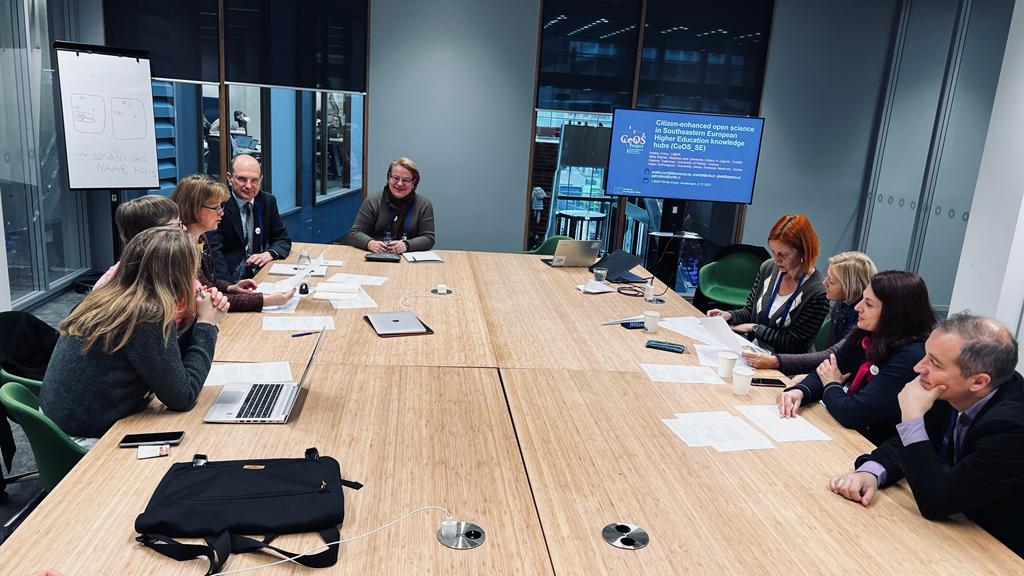 The strong representation of Citizen Science at the Winter Event highlights LIBER's commitment to this topic as a vital pillar of the wider Open Science movement. Through continued collaborations between the CeOS_SE project and the LIBER Citizen Science Working Group, LIBER aims to create more tailored resources, guides and studies to help mainstream Citizen Science (and the role of research libraries within it) across Europe.