LIBER Appoints Interim Executive Director
LIBER is pleased to announce that Martine Pronk has been appointed as Interim Executive Director, for the period 22 May-1 September 2023. Martine will take over the role from current Executive Director Astrid Verheusen, who will leave LIBER in May to begin a new role as Managing Director and CIO at RKD (Netherlands Institute for Art History).
Martine Pronk currently works as head of Academic Services and member of the senior management team at Utrecht University Library, The Netherlands. In this role, she has strategic responsibility for research and education support services, including in the field of Open Science. She has been working for the University Library for over 8 years.
Almost 7 years ago, Martine got involved with LIBER. She participated in the Emerging Leaders Programme and currently holds a role in the Leadership Programme Working Group. Through these activities, Martine got to know LIBER – in her own words – as an incredibly valuable network where collaboration and knowledge sharing contribute to strengthening European research libraries and the connection and understanding between countries, institutes, and people.
In her current role, Martine represents the University and University Library in several national and international networks: the Dutch implementation network Digital Competence Centers, the LERU Information and Open Access Policy Group, and the European Open Science Cloud Association. At Utrecht University she is co-lead of Track Open Access for the Open Science Programme.
Martine has a degree in Social and Cultural Anthropology and an Executive Master in Public and Non-Profit Management. Previously, she held management positions in the field of public libraries and employability, with a total of 18 years of leadership experience. In her work, she combines her experiences from both the private and public sectors.
As Interim Executive Director, Martine will take over the coordination and implementation of LIBER's strategic actions, the management of the LIBER Office, and will help advocate for LIBER members on a European level.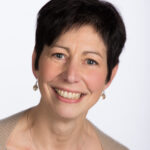 'Over the past years LIBER has brought me personal growth, support, connection and friendship across borders. I am very excited and thankful that LIBER has granted me the opportunity to take over as Interim Executive Director and l am looking forward to working with everyone in the community' 
LIBER is still accepting applications for a permanent Executive Director to start in September 2023. View the job opening here. (Deadline 17th April) 
Photo by Cytonn Photography on Unsplash