Open Access Working Group
Open Access Week 2023 – Five LIBER Actions on OA
LIBER plays a significant role in promoting and advancing Open Access (OA) initiatives in Europe. As part of our 2023-2027 Strategy, LIBER committed to advancing Open Science by supporting the facilitation of multiple, innovative roads to Open Access. But what are we doing in reality to achieve these aims?
To promote Open Access Week 2023 – and the theme of 'Community over Commercialisation' – we are spotlighting five concrete actions that LIBER is undertaking to help establish diverse, inclusive, and sustainable access to scholarship and research communication.
Transcontinental collaborations to globalise Open Access
LIBER is working with global partners to coordinate actions to support equity and diversity in scholarly communication practices. This commitment can be seen in our 2023-2027 Strategy, in our collaborations with global stakeholders including UNESCO, and in the space for dialogue that is given in events such as the LIBER Annual Conference and Winter Event.
During Open Access Week 2023, Vice President Dr. Giannis Tsakonas represented LIBER at the Global Summit on Diamond Open Access in Toluca, Mexico. With stakeholders from across sectors and continents, he discussed and advocated for the contribution of libraries to the financial sustainability of Diamond OA. During the event, Giannis Tsakonas mentioned:
"On a practical level, European research libraries contribute financially to Diamond OA infrastructures, next to the operation and preservation of their own ones. In an internal report in February 2022, we saw that approximately 55% of the European libraries contributing to the SCOSS funding calls were LIBER Members. Furthermore, translating institutional Open Science policies into practice sees libraries investing funds on membership schemes to secure a viable operation of scientific journals – with no APCs for the authors and no access bars for readers."
Read more about LIBER's collaboration with UNESCO and LA Referencia
Discover the aims of the Global Summit on Diamond Open Access and the Conference Programme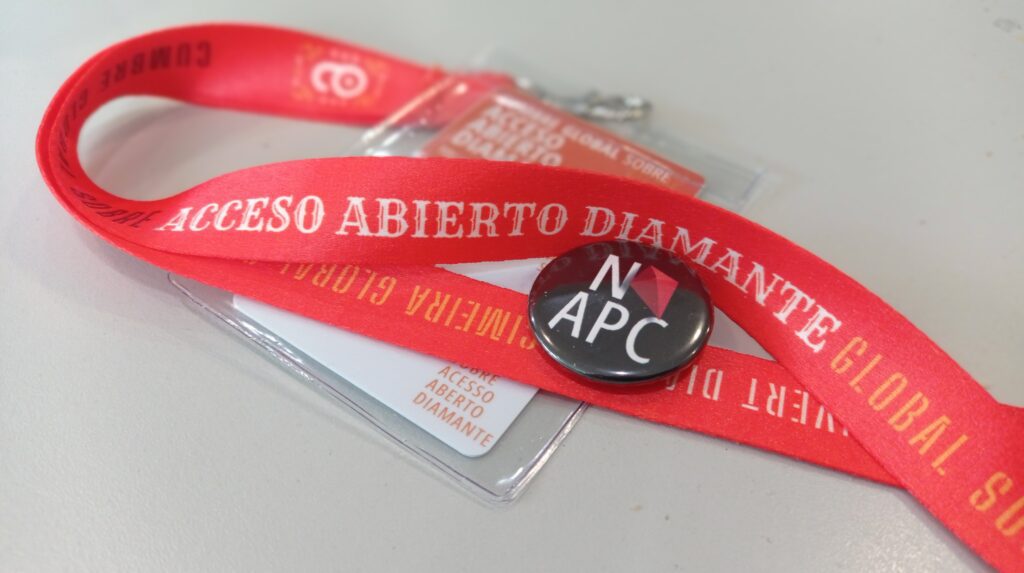 Aligning the scholarly publishing landscape – The DIAMAS Project
In the transition towards Open Access, scholar-led publishing initiatives face many challenges such as fragmentation, varying service quality, visibility, and sustainability. In 2022, LIBER joined as a partner in the DIAMAS Project, which gathers 23 organisations from 12 European countries to address this issue. Since then, LIBER has supported the project in conducting a survey on the Diamond Open Access and Institutional Publishing Landscape, and has engaged our network with a joint webinar and a workshop at the LIBER Annual Conference on the topic.
Ultimately, DIAMAS hopes to develop a European Reference Standard to support scholar-led journals, often operating with a Diamond OA model. This will ensure the good practices developed during the project can strengthen diversity in the academic publishing ecosystem.
Discover the preliminary results of the Diamond Open Access and Institutional Publishing Landscape Survey.
Read more about DIAMAS and LIBER's role in the project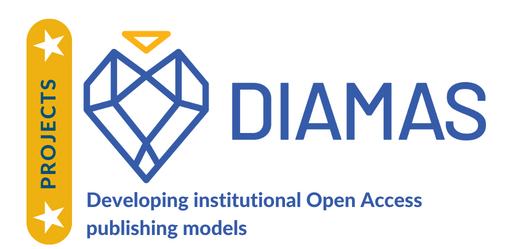 Advocating for policy change on Open Access books – The PALOMERA Project
Academic books play an important role in scholarly production and research communication, particularly in the social sciences and humanities. However, this importance is not reflected in Open Science and Open Access policies, as text books are often not mandated to be published OA by research funders and institutions. PALOMERA is investigating the reasons for this, and will ultimately table policy recommendations to align policy on OA monographs in the ERA. LIBER participates in PALOMERA to engage the research library community in this issue, and help shape policy recommendations in line with the interests of research libraries and their stakeholders.
PALOMERA recently conducted a survey to identify the needs, obstacles and challenges of policy-making for open access books. Read some of the preliminary findings in the first PALOMERA Policy Brief.
Learn more about PALOMERA and LIBER's role in the project.
Read what LIBER Executive Director, Martine Pronk, had to say about the project in a recent interview with the PALOMERA consortium.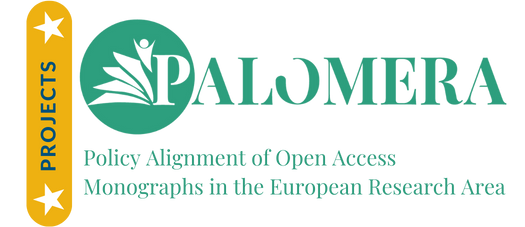 Forging a more Open scholarly publishing model – cOAlitionS Working Group
LIBER is committed to supporting more inclusive and sustainable publishing models. Our Open Access Working Group examines Open Access developments related to the business model of journals, and the role of libraries therein, and we participate in international projects such as Open Research Europe to encourage libraries to utilise Open Access platforms.
Recently, LIBER was invited to participate in the establishment of the CoalitionS Working Group: 'Beyond article-based charges'. This initiative aims to reshape scholarly publishing by moving beyond article-based charges to a more equitable and sustainable model. Member of the LIBER Open Access Working Group, Ruth Mallalieu, will represent LIBER and our network by addressing the longstanding challenges faced by research libraries in funding open-access publishing. The group aims to investigate innovative approaches to funding and the potential impact on stakeholders, including research libraries.
Through this collaboration, LIBER and CoalitionS endeavor to forge a more inclusive and economically viable scholarly publishing landscape.
Read more about cOAlitionS and LIBER's involvement in PlanS.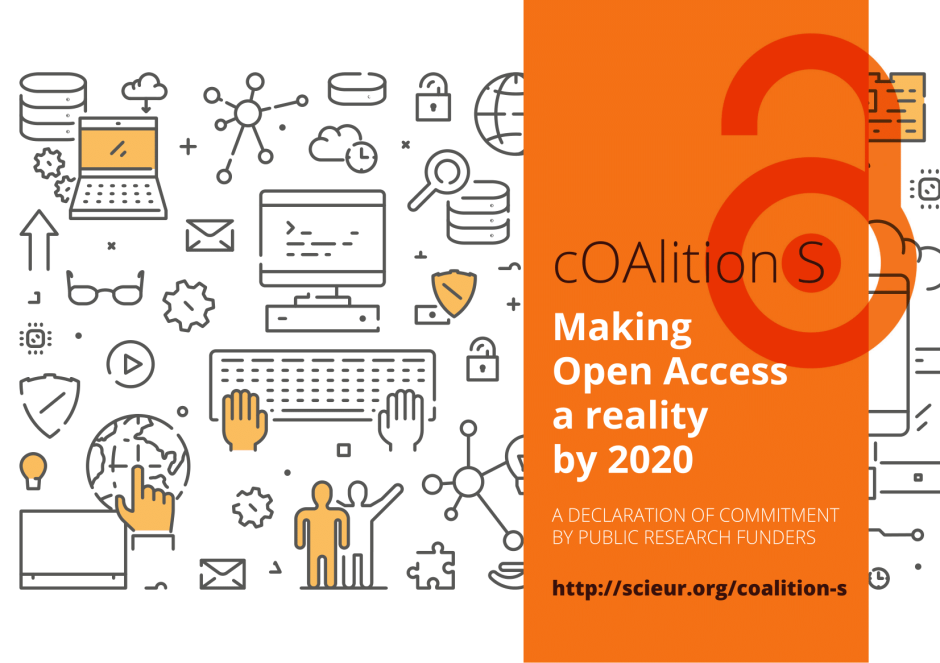 Educating researchers on the publishing process – Think.Check.Submit
Think.Check.Submit is an international, cross-sector initiative that aims to educate researchers, promote integrity, and build trust in credible research and publications. Think.Check.Submit encourages researchers to think critically about the journals they choose for publishing their work. It provides a checklist of criteria that reputable journals should meet, which includes factors related to editorial quality, peer review, and ethics. Many open-access journals adhere to high editorial and ethical standards, and Think.Check.Submit helps researchers identify them. Representatives from LIBER's Open Access Working Group help to lead the Think.Check.Submit initiative, along with other key players in the Open Access landscape such as OAPEN, OASPA and DOAJ.
Take a look at the latest video resource from Think.Check.Submit.
These actions are just a few of our numerous initiatives to promote and advance Open Access within research libraries across Europe and beyond. Would you like to be part of the movement? LIBER Members can join our Open Access Working Group to remain at the forefront of developments in the OA community. Not a LIBER Member? Join us today!