Citizen Science Working Group
We All Do Better When We Work Together: LIBER, ECSA and Leiden University Webinar — 16 March 2022
On the 16th of March 2022, LIBER, and ECSA Citizen Science Working Groups together with Leiden University joined forces to host a webinar. The event was designed to discuss different approaches to Citizen Science with the aim of unearthing current synergies and future opportunities for collaboration.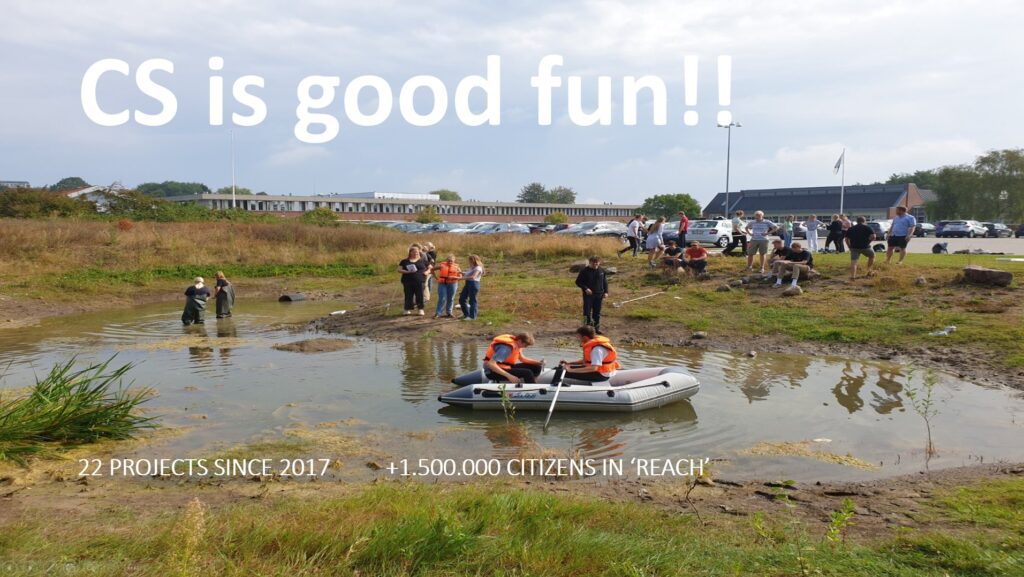 Tiberius Ignat – Director of Scientific Knowledge Services and co-vice chair of the LIBER Citizen Science Working Group – began the discussion with an overview of the initiation, development, and outputs of the group, including notable successes such as the recently published guide Citizen Science Skilling for Library Staff, Researchers and the Public. Tiberius concluded with the question – 'Why is Citizen Science good for your library?', emphasising how Citizen Science helps libraries connect with their patrons, contribute to the education of others, strengthen bonds of community trust, and fight against disinformation.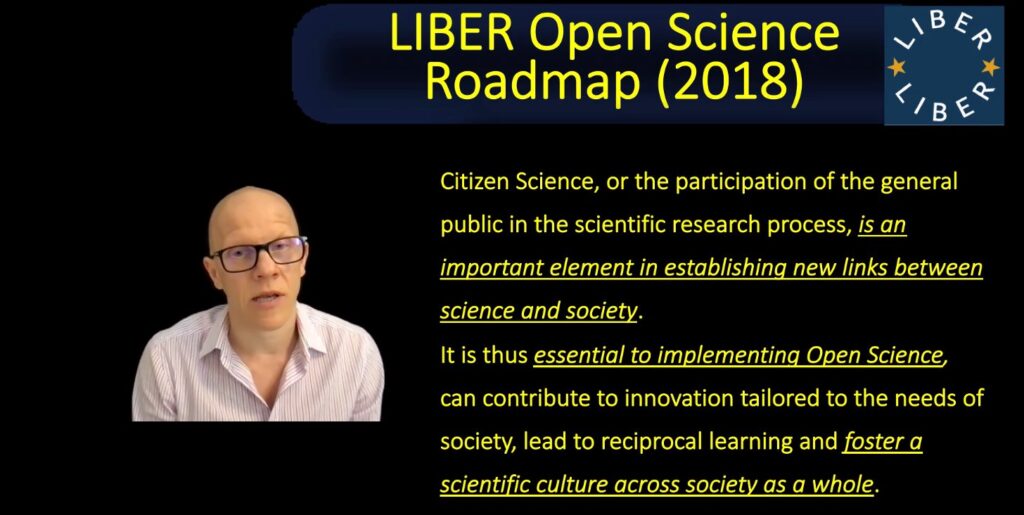 'Jump in, do Citizen Science – it is not always easy, but it is good fun'  – Anne Kathrine Overgaard
Anne Kathrine Overgaard – Head of External Projects at the Faculty of Health Sciences, University of Southern Denmark (SDU) – told the story of her institution's Citizen Science journey. Their work has led to the development of a Citizen Science Knowledge Centre at SDU, a driving force that is bringing the benefits of Citizen Science to researchers and wider society alike. 
Next up, another representative from the University of Southern Denmark – Thomas Kaarsted – discussed the ECSA Citizen Science in Universities Working Group. He highlighted the complementary forces of 'bottom up' growth of Citizen Science that has, in turn, led to the formation of labs, groups, and organisations that facilitate this growth from a 'top down' approach.  

'This webinar is a symbolic step in the growth of Citizen Science' – Thomas Kaarsted
The fourth and final speaker was Margaret Gold, Coordinator of the Citizen Science Lab at Leiden University. Margaret discussed the current and past activities of the Lab, and the tricky question of securing the future of Citizen Science at universities. Margaret's presentation highlighted how synergies across faculties and collaboration across common Open Science goals can embed Citizen Science practices at universities.  
The webinar concluded with a Q&A from an engaged audience, looking for further examples of exciting bottom-up Citizen Science projects, querying the link between Citizen Science and public libraries, and questioning methods of engaging citizens. 
Watch the webinar recording in full below or here.  
Interested in learning more about Citizen Science? Keep an eye on our Twitter, Facebook, and LinkedIn channels for more upcoming event collaborations between LIBER, ECSA, and other Citizen Science organisations. You can learn more about the work of the LIBER Citizen Science Working Group here. Or, discover the Citizen Science themed projects we participate in — INOS and CeOS_SE.  
Author: Rosie Allison, Community Engagement and Communication Officer 
[Photo by Ryoji Iwata on Unsplash]